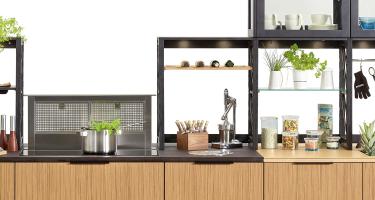 Simply the best
The Miinus kitchen is the perfected outcome of sustainable development and is based on completely different starting points and values than its counterparts. The ambition was to create the most ecological and carbon neutral, sustainable kitchen covering the entire lifecycle of the furniture.
Clean Miinus materials and a clean production process create a clean kitchen concept. Based on the studies, tests and carbon footprint calculations, all the materials that couldn't be given the green light on ecological grounds were omitted. They were minused.
The Puustelli Miinus kitchen is a lasting, easy-care and timeless concept. The bioframe components are exceptionally durable and modifiable. Ceramic worktops are virtually scratch resistant and just need wiping down when dirty. It's easy to oil and care for wooden worktops yourself over time. Wear or small scratches on wood doors and worktops can easily be disguised with the non-toxic surface treatment agents supplied. Chemicals were minused.
Recent articles and events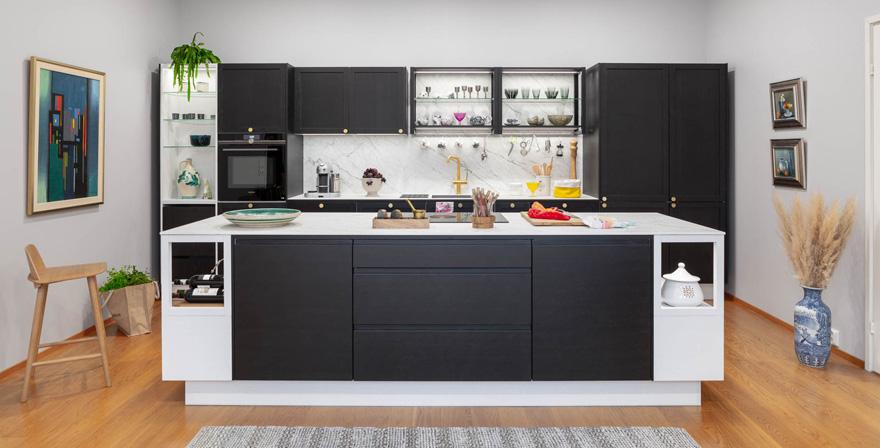 Find your own kitchen style.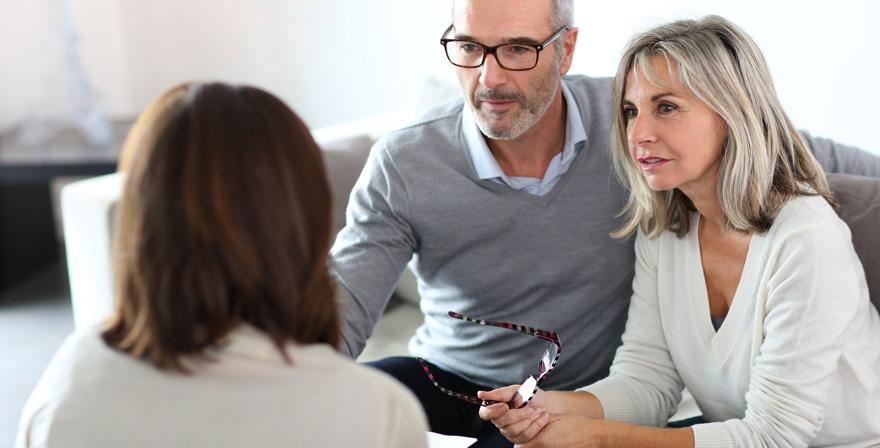 The easiest kitchen remodeling of your life