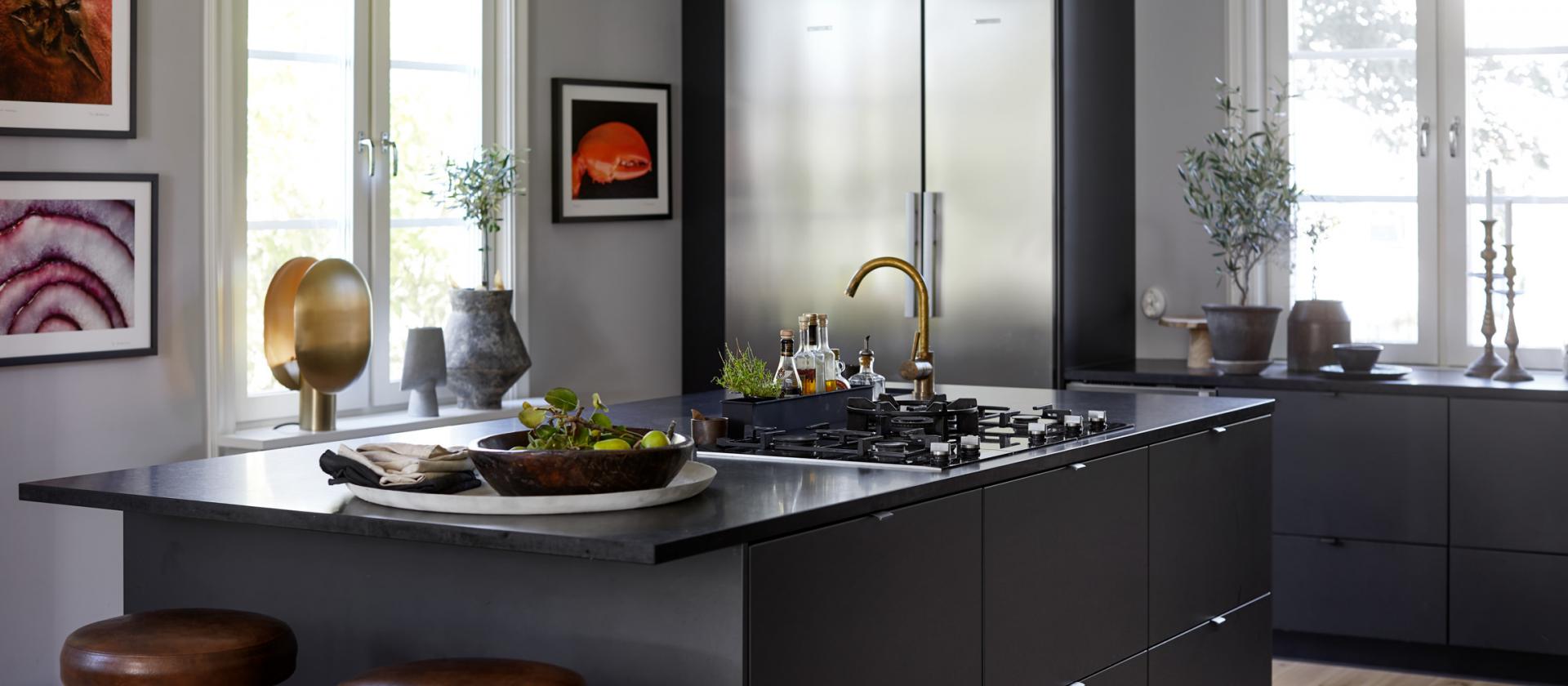 How to clean and care for the materials
---
How do I keep door surfaces clean?
A neutral cleaning agent is enough for the basic cleaning of all door materials. Clean door surfaces by wiping with a damp cloth with a neutral cleaning agent.  Then wipe the surface with a clean cloth and dry well.
Stains and splashes on door surfaces must be cleaned promptly. Never allow them to dry on the door surface. However, if they have dried, try removing them with denatured alcohol.
How do I care for my kitchen counters?
Remove dirt and water promptly. Stains on solid wood kitchen counters can be cleaned using undiluted neutral detergent. Oiled wood counter tops must be oiled as soon as they are brought into use and must be re-treated where necessary at 6-month intervals or less.
For laminate kitchen counters, a neutral cleaning agent or diluted washing up liquid will do as a cleaning agent. Wipe the entire surface of the kitchen counter with cleaning agent and then with a clean, soft cloth. Then carefully dry the surface to remove any marks. Laminate kitchen counters are easy to care for because they need no oiling or waxing. Do not place hot pans or other dishes on a laminate surface without a pot coaster or otherwise the glue that keeps the laminate surface stuck to the backboard might melt.
For ceramic and quartz kitchen counters, it's enough to wipe them with a neutral cleaning agent in the same way as other counters. More stubborn dirt can removed with a paste cleaning agent such as Cif Cream.
How should sinks be cleaned?
After working, always clean stains from stainless steel surfaces with a soft towel, cloth or sponge. Use warm water and washing up liquid for cleaning. Then rinse the surface with clean water and dry with a soft cloth. Clean stubborn dirt for example with Cif Cream. Use a chlorine cleaning agent for difficult ingrained dirt.
Clean marble washbasins with an ordinary liquid cleaning agent. Never use cleaning agents containing abrasive substances. If the washbasin needs thorough cleaning, shine it with a polish available from the manufacturer and wax the washbasin after cleaning (e.g. Clean & Shine).
Use a descaling agent to remove limescale and dirt from tea and coffee colorings from Silgranit sinks. Clean all stains immediately they appear. This prevents dirt from becoming ingrained and makes cleaning easier. BlancoActive tablets, for example, can be used to remove ingrained color. After cleaning, rinse with warm water and dry well.
How do I clean glass in intermediate spaces?
Glass surfaces are best cleaned with a window cleaning agent and lint-free window cleaning cloth.
Does silicon need care/replacing?
It's a good idea to replace silicon seams from time to time, at the latest when the silicon starts to harden or has cracked.
Care and maintenance instructions
When you comply with these care and maintenance instructions to ensure the warranty remains valid and the kitchen functions as it should for years to come. We recommend that you read the care, maintenance and use instructions carefully. You will then get the best out of your furniture and ensure they keep their functionality and value going forward.
Read also
Recent articles and events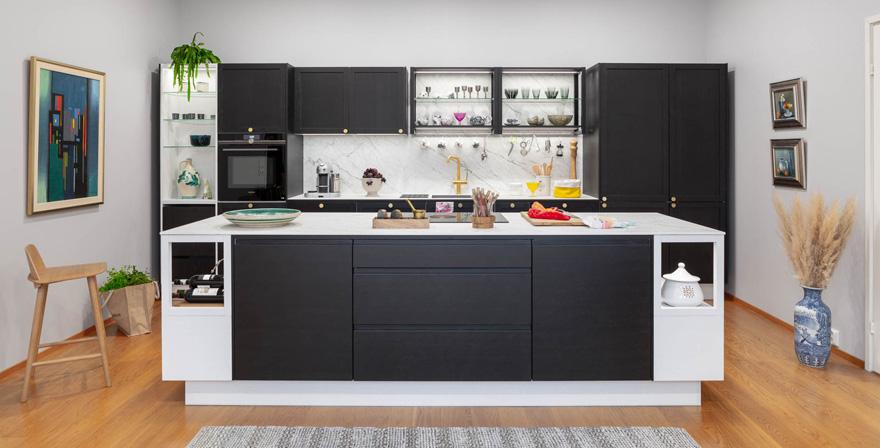 Find your own kitchen style.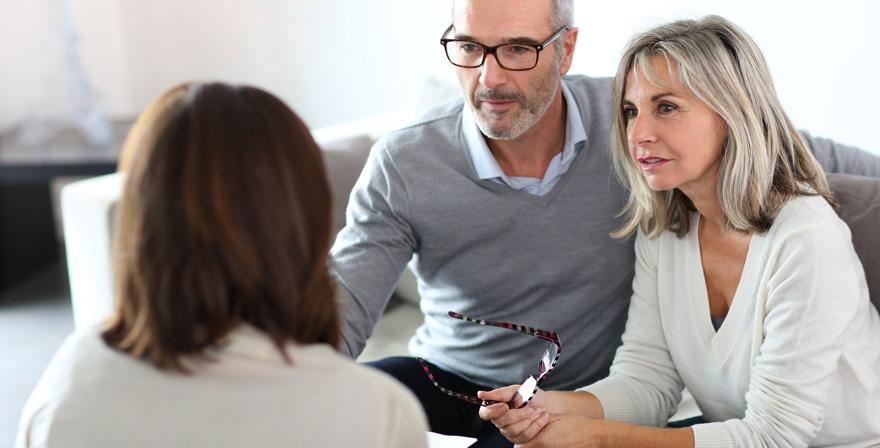 The easiest kitchen remodeling of your life