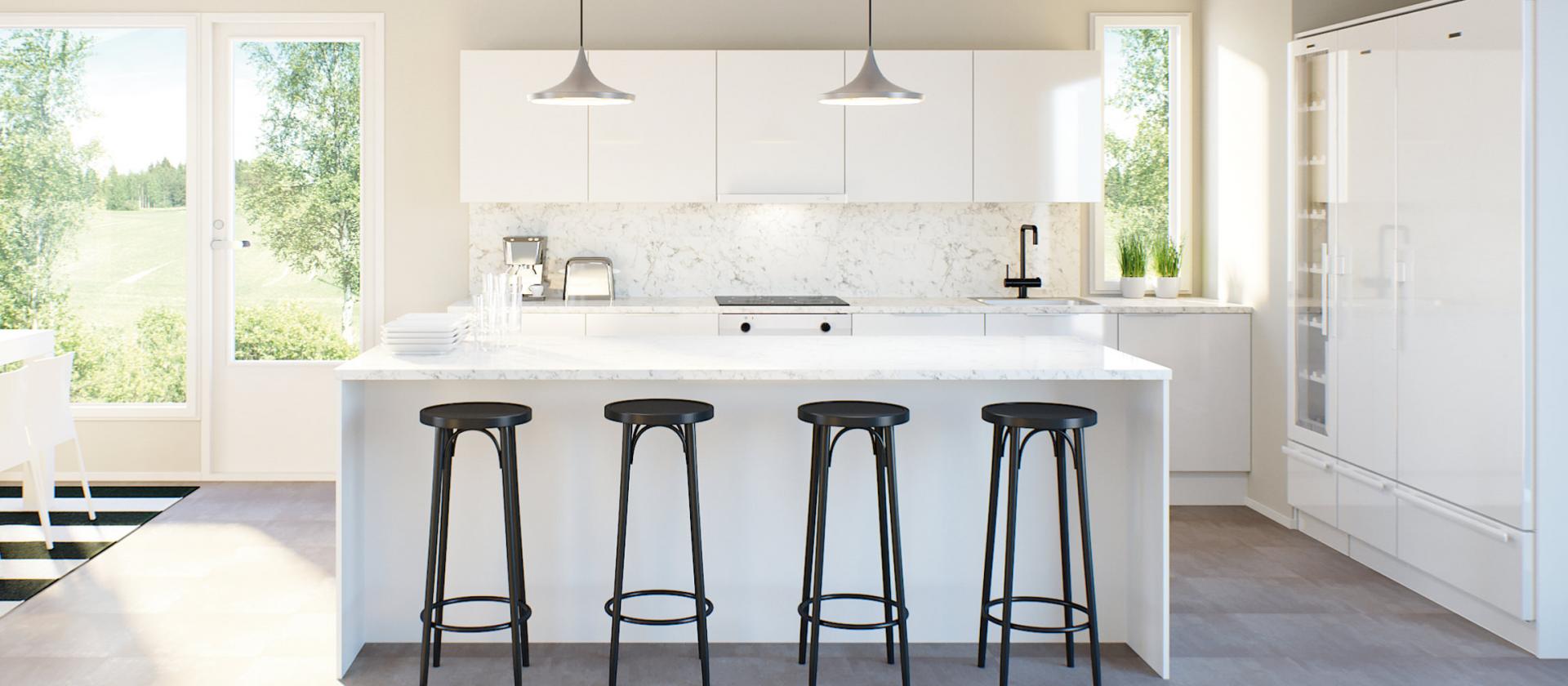 White and light island kitchen
---
Kitchen furniture price
---
8 140 €
An island kitchen has a lot of food preparation space. The whole family or friends can gather round the island to enjoy what the kitchen has to offer. An island can also include fabulous storage space, when drawers are placed on one side.
The kitchen furniture price includes:
Furniture, handles, kitchen counters, plinths and adjustable legs
Doors and frames fitted with easily adjustable hinges, as well as a silencer that closes the door silently
The frames are banded to prevent moisture from getting under the surface
Fully-opening drawers, which also feature a silencer to slow movement
Transport and insurance costs (Finland and Sweden only)
Carrying the furniture indoors (Finland and Sweden only)
Materials used in the kitchen:
The price of the example kitchen furniture excludes:
Any special mechanisms
Lighting and intermediate space materials, including fittings
Home appliances, sink and faucet
Kitchen price – examples of prices
Recent articles and events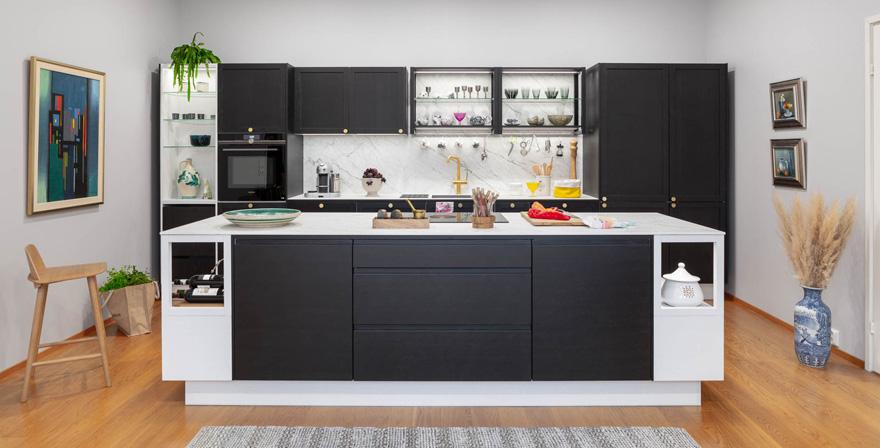 Find your own kitchen style.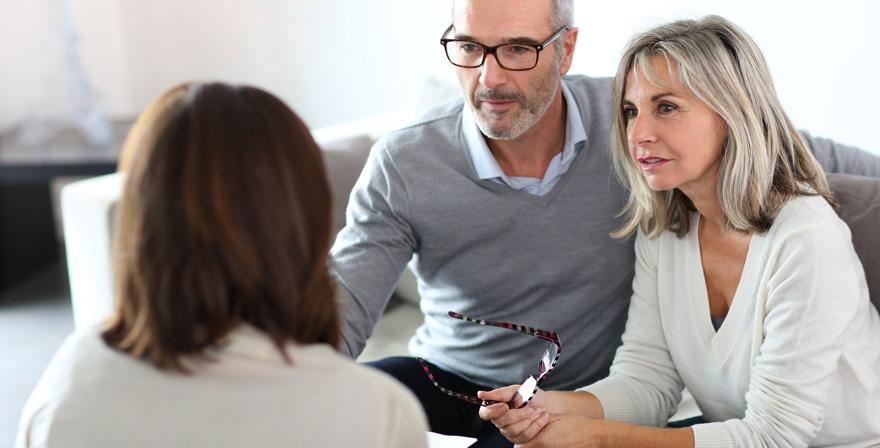 The easiest kitchen remodeling of your life