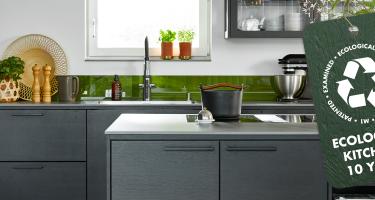 Ecological kitchen masterpiece
Puustelli Miinus is a unique kitchen since each item of furniture has been studied and its carbon footprint calculated. Based on the studies, only materials, components and production methods that are the most ecological alternative to make an industrial kitchen have been selected for Miinus kitchens. Calculations have taken into account the entire lifecycle of Miinus kitchen furniture, including materials, components and transport. Familiar production materials have had to be removed - minused - and more ecological solutions found to replace them. The most innovative example of this is a biocomposite bioframe cast by mold injection. A Miinus kitchen is durable, long-lasting, modifiable and can largely be cared for yourself. Nor does the kitchen cause indoor air problems. A Miinus kitchen is responsibly and non-toxically made, and all the materials used are re-usable and recyclable. Alternatives needlessly affecting the environment have been removed - minused - from Miinus kitchens. Less is more.

Kitchen´s Carbon footprint. Watch the video.
Recent articles and events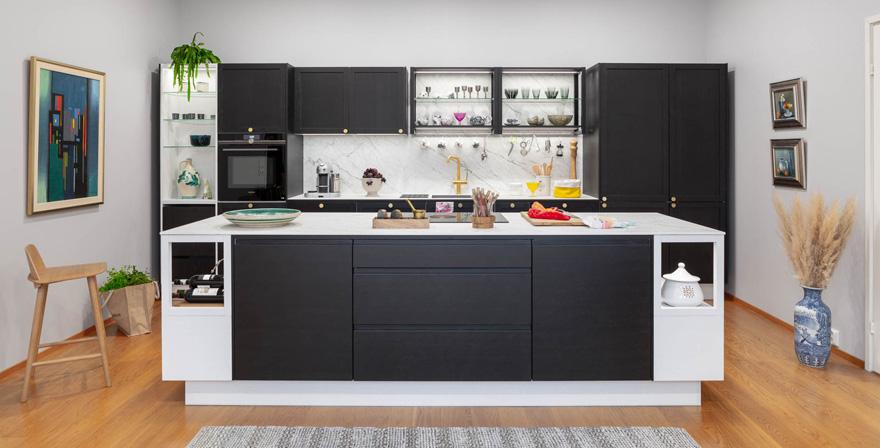 Find your own kitchen style.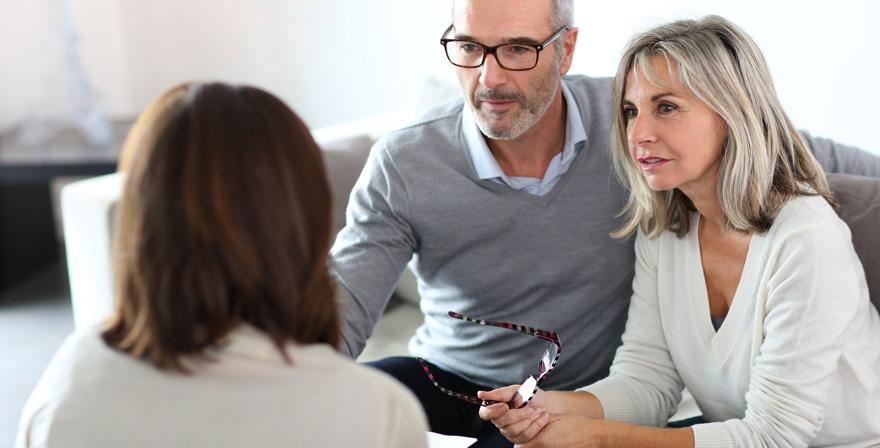 The easiest kitchen remodeling of your life