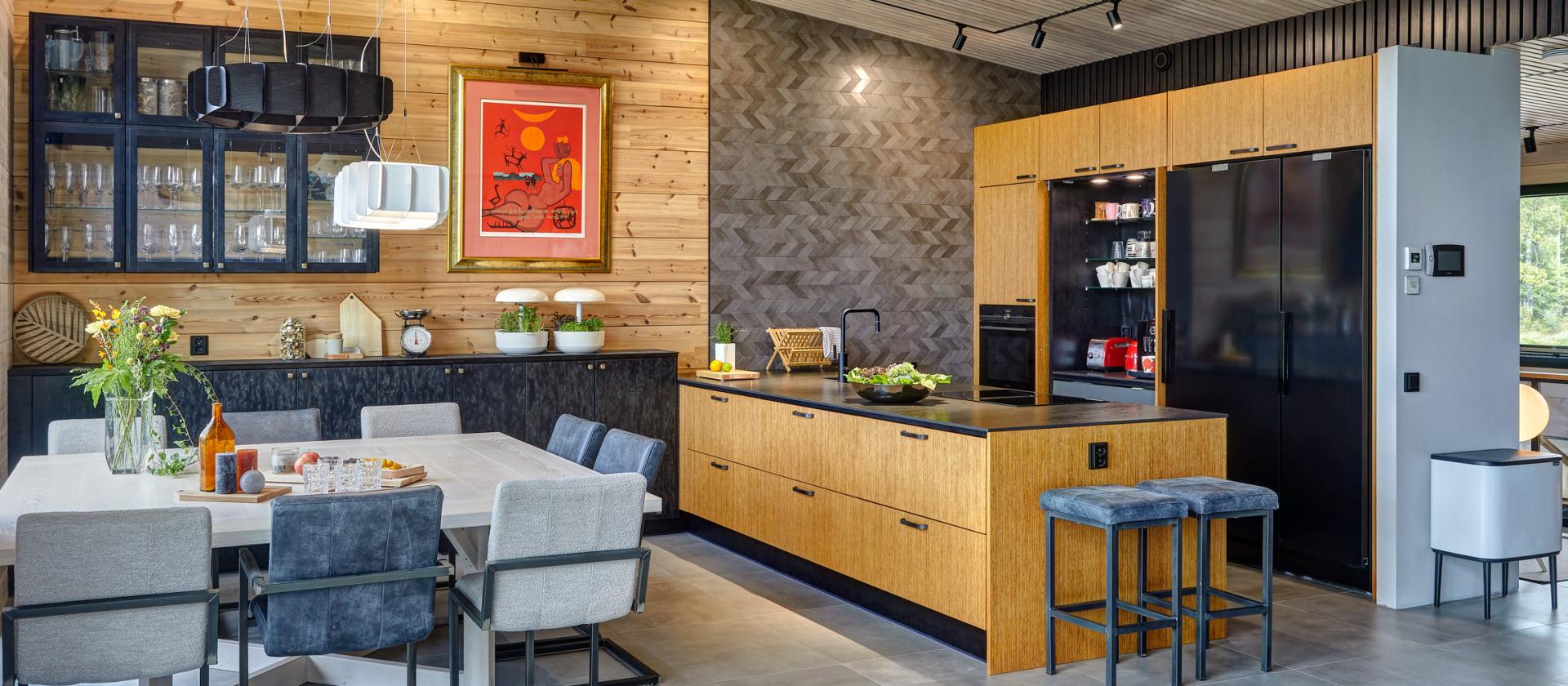 Modern kitchens / Puustelli Miinus
Wooden surface kitchen
Table settings are flexible when the draw units in this impressive island also open towards the dining area. The side table, including glass cabinets, within reach of the dining table ensures plenty of storage space. There is more food preparation space in the kitchen cupboard as revealed by the open breakfast cabinet doors, which may be conveniently pushed out of way to the sides of the cupboard.
Puustelli kitchen cabinet frames are made of a number of different materials. Veneered frames make suitable eyecatchers in a kitchen or elsewhere in the home, such as in a bookshelf or glass cabinet furniture. Discover our frame materials!
More than just looks need to be taken into account when designing an open-plan kitchen. Smells and sound play a key role. Puustelli furniture is odour free and the furniture mechanisms work quietly. Felt cutlery compartments dampen the sound of the cutlery when the drawer is opened or closed. Energy efficiency and decibels are important when choosing household appliances.