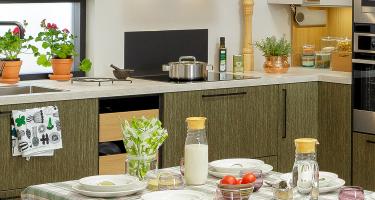 Special veneers are generally made from cultivated, fast-growing deciduous tree species. Modern technology makes it possible to trace different tree species. The streamlined OakLook in our range imitates oak at its most elegant. Lively Figure is an example of how more exotic wood patterns can be imitated. The Scandinavian, composed WildBirch is a technical realisation, but differs from those mentioned in that the tree species used to make it.
Veneer surfaces can be varnished, oiled, stained or painting depending on the door model. All our surface treatments are non-toxic and cause no irritation. Each wooden door is different. Nature has its say in this and it is beyond our control. The wood patterns and shades on the website are indicative and differ from reality.
Our Puustelli production facilities have retained a strong tradition of joinery skills from one decade to the next. This is why all special veneers are made at our production facilities in Harjavalta. Clean materials and our non-toxic production process mean that each Puustelli special veneer has the best indoor air M1 rating.
Recent articles and events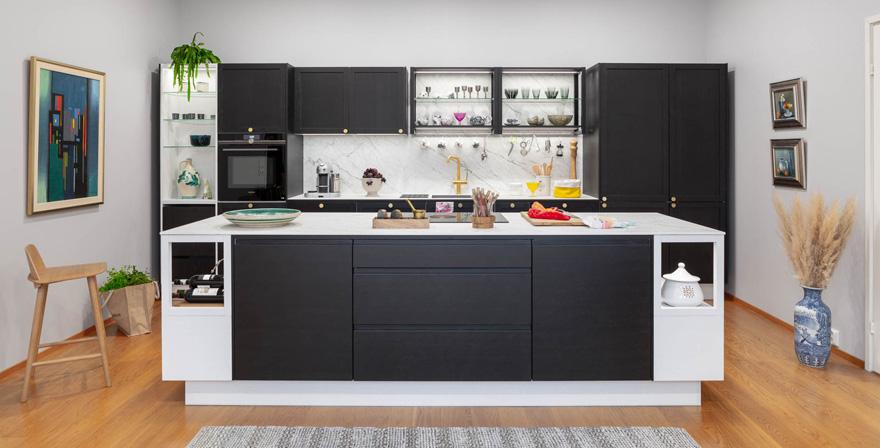 Find your own kitchen style.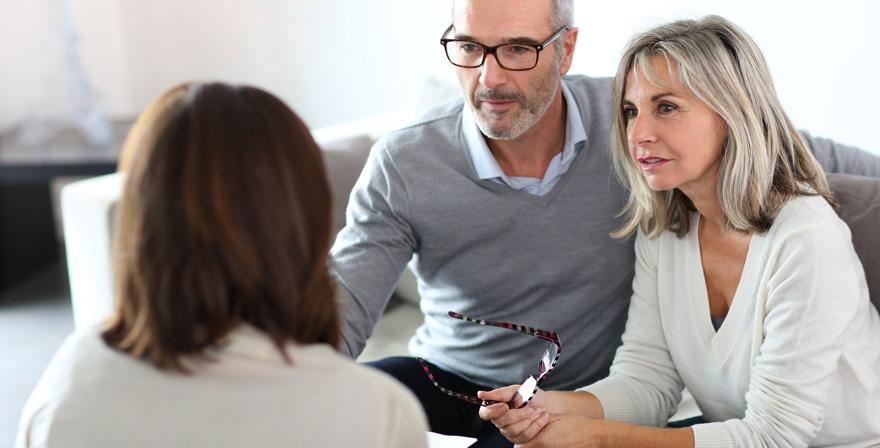 The easiest kitchen remodeling of your life